Summer is in full swing. Here's just a snippet of what's been going on. Chris went on a last minute trip to Calgary during Clara's last week of school. She was sad that he wasn't home to celebrate the end of school with her. Here she is on her last day.
Actually, this next photo is pre-end of school. We've finally gotten the house in good enough shape to have friends over. Glenn and Becky came over for the first time on Sunday of Memorial weekend. The kids swam and played the Wii U Chris had just brought home earlier that day. We grilled and the adults played a board game while the kids watched a movie and we stayed up waaaay too late since no one had school or work the next day. And this is the only picture I took. The girls are playing Just Dance.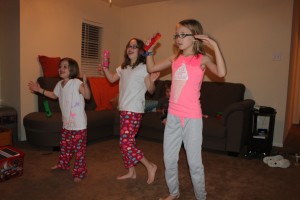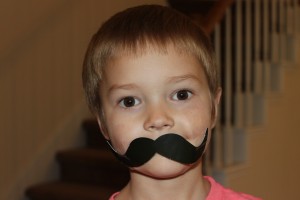 Week one of summer started off with a visit with friends from church for more swimming and grilling. Noticing a trend here? I only got a picture of the girls. The boys couldn't be bothered to stop long enough to take a picture.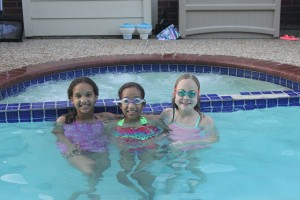 Clara started theater camp the next day. One night I challenged the kids to a drawing contest and this was Robert's giraffe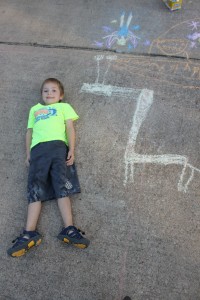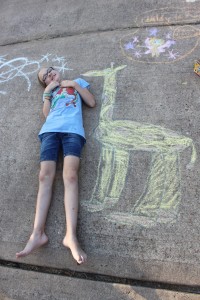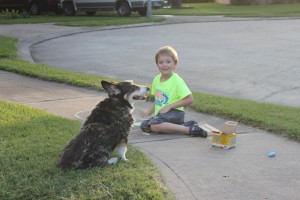 A few minutes after I took these pictures, this guy showed up and stayed with us for a few days. He helped Chris out with a few handyman things around the house and the only payment he requested was nightly use of the pool and hot tub. The kids didn't mind this arrangement too much.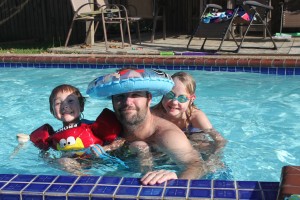 In this next picture, you can see the new outdoor ceiling fans he installed to replace the nasty, rusted ones that were there.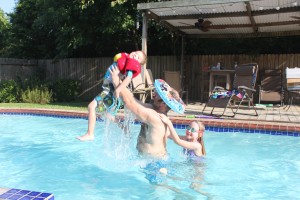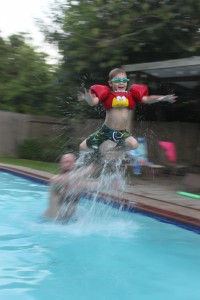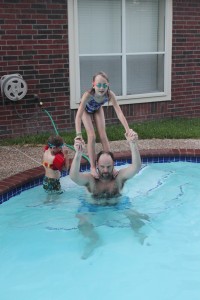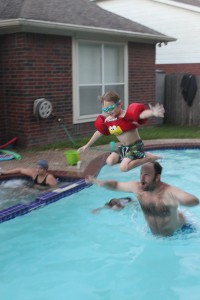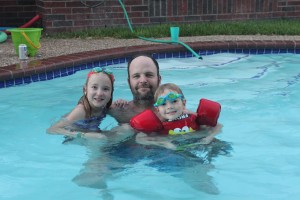 Week two consisted of more theater camp for Clara, VBS for Robert, a visit from Grandma and Grandpa and an early Father's Day celebration. Week three in Pecos coming soon!