We did California Adventure on Tuesday. We weren't feeling all that great after all the junk food we ate our first day so we decided to forgo the cold breakfast at the hotel and go to Denny's for a nice hot breakfast. We got there the same time because of the main reason for our visit to this park. Radiator Springs Racers. The lines get up to several hours long, so we wanted to be close to first in line. There's technique involved in riding without a long wait.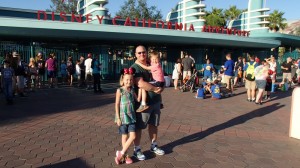 I have one word for the crowds waiting for the Cars ride: Insane. They have several employees that have to walk in front of the crowd with a rope as the park opens so that no one gets trampled. They eventually get everyone down to a single file line as you make your way to the ride entrance. We probably waited ten minutes to get on. The ride was awesome! So much fun. You get in your car and then take a leisurely ride with the music playing in your car. You go past the waterfall just like the scene in the movie and then you go through Radiator Springs where all the cars talk to you. You go tractor tipping with Mater and then get ready for your race by either getting a new paint job from Ramone or new tires from Luigi. Then you end up on a track next to another car and you race them to the end. The whole race is outdoors and looks just like the movie. We were pumped that our car won.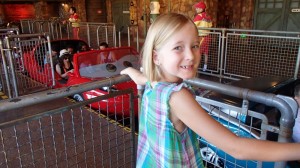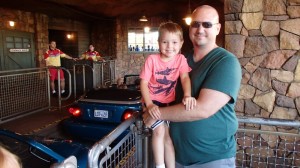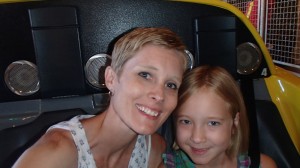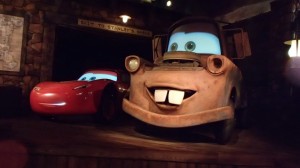 As soon as we got off, Chris took the kids to meet Mater while I grabbed FPs to ride it again. It's such a popular ride that our time was several hours out. They run out of FPs by mid morning.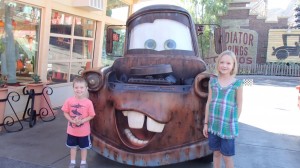 We then rode the other two rides in Cars Land, Mater's Junkyard Jamboree and Luigi's Flying Tires.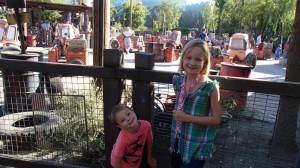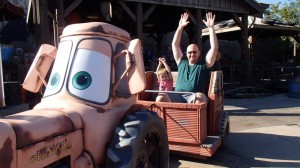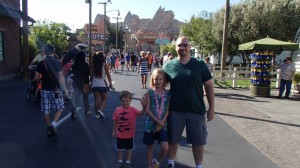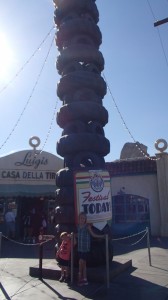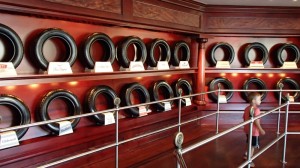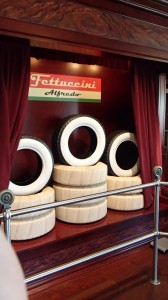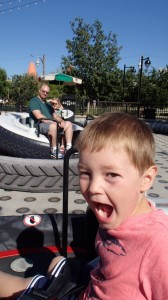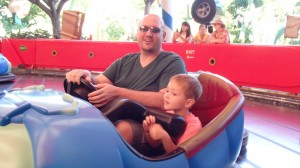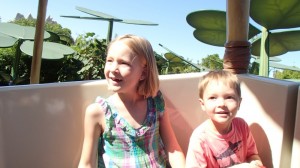 There was almost no one in this area of the park and we got right on the Monsters Inc. ride. At the end, there's a big Roz, the slug-like character from the movie. Our car stopped and she said, "I like your hair young man; it looks like you've seen a monster." We just kind of looked around, like, is she talking to us? Then she said, "I like your glasses too. Do you want to trade?" Ha!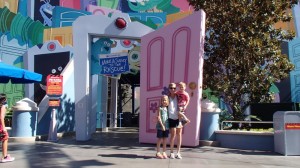 Next up was the Muppet Vision 3D show. It was fun and had some really fun effects both in the show and on the televisions as you waited to go into the theater.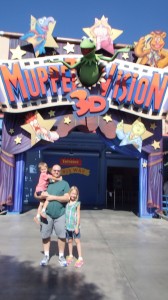 We went through the Redwood Creek Wilderness Challenge area where the kids complete different challenges to earn their wilderness badges, like Russell from the movie Up.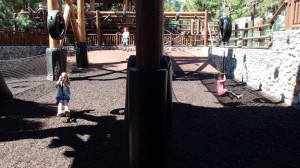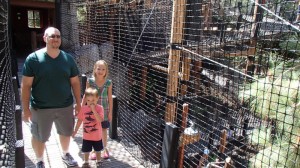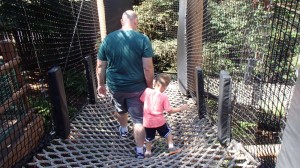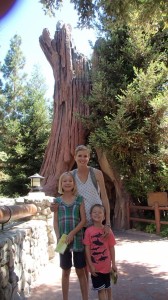 We went on Cars again when our FP time came up and went straight up to the front. We asked a guy how long he had been waiting in the normal line and he said two hours!  I'm so glad we planned it right and got two rides in with minimal wait time. We had just as much fun the second time and we won again!
We happened to be sitting near the pier when Goofy walked up to direct the symphony. It was a water show set to music and of course Goofy messed everything up pretty good. It was a funny little show.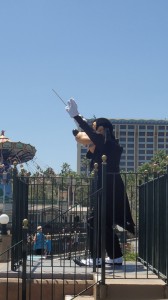 We went on a flight simulator ride called Soarin' Over California, where it feels like you're flying all over the state. We all really liked it. We also saw the 3D show, "It's Tough to be a Bug" in a Bugs Land. Chris and I saw it at Disney World back in 2007. Clara flipped out a couple of times. She did not like when we got sprayed with "bug spray". She really thought they were dousing the entire theater with a cloud of toxic bug spray. She did not like getting poked in the back by stingers (although she thought it was Chris poking her). At the end, it feels like bugs are scurrying past you under your bottom and she freaked out at that too. She couldn't get out of there fast enough. Ha!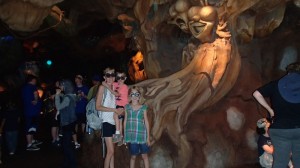 We pressed on all afternoon so that we could stay until the Pixar parade at 5:15. We watched a Disney Jr. live show, rode the Golden Zephyr and Goofy's Flight School before having an early dinner and finding a spot to sit for the parade.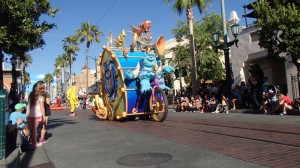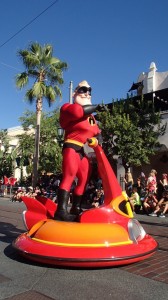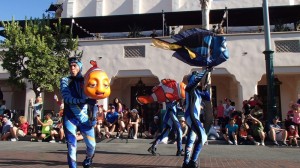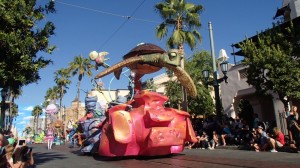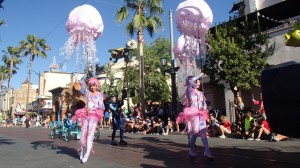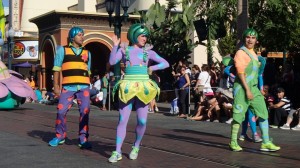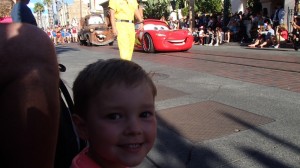 We were all ready for a rest at this point. I really wanted to go to the other Disneyland show, Fantasmic, but we decided it was probably best to take it easy that night. We napped until almost 8:30. The kids didn't want to get up, but I was fairly certain they wouldn't sleep through the night. We got them up and went down to the pool for a bit. The water was cold, so we sat in the hot tub. Robert was not a fan of the hot tub. He was freezing cold, but the water was just too hot for him. He eventually warmed up and took a short dip. I think the hot tub worked wonders on Chris and me both. We slept amazingly well and both woke the next morning without a bit of soreness.