Robert had a race car birthday party here at the house this afternoon to ring in his seventh year. He invited a few of his classmates and one boy who rides his bus, so four of the six boys at his party I met for the first time today. Two of the moms I met a few weeks ago and they stayed for the party, so I was able to get to know them better. Elijah was in Robert's class last year and is in a different school now and Ethan is in Kinder and rides the bus with the kids.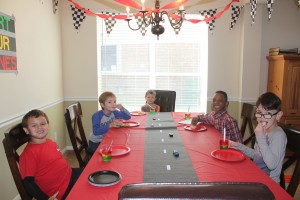 Lauren and Emily are Ethan's big sisters, so they brought him over and hung out with Clara and helped out a bit with the party.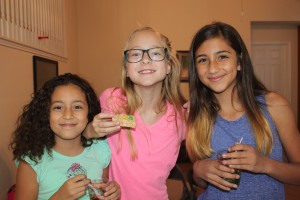 The party was very informal and my plan was to just let them race with all of Robert's different tracks. We pulled the Mario Kart slot car track out of the closet earlier in the week and one of the controllers was broken. Chris worked all week cutting and soldering and was finally able to get it fixed.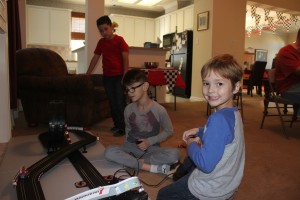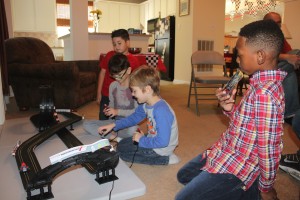 Um, yeah, lots of sugared up 6 and 7 year old boys running around my house in a blur.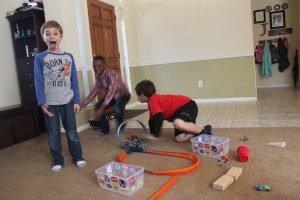 Looks like the kindergartners didn't make it into many pictures. Ali was very shy and enjoyed playing upstairs away from these crazies. Thankfully he and Ethan are in the same class, so I think that probably helped. All of the boys were very polite and they all got along very well. Elijah found Chris' Skipper hat and wore it around for a while.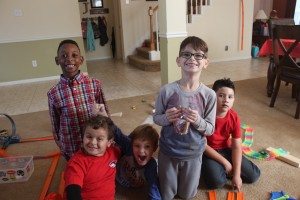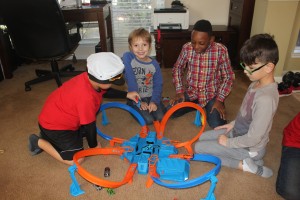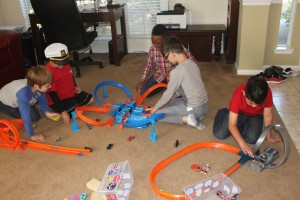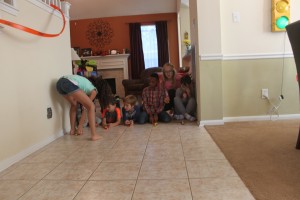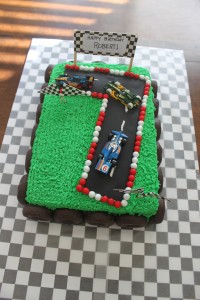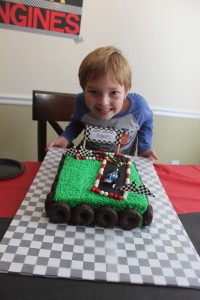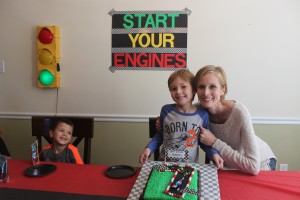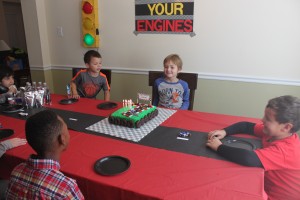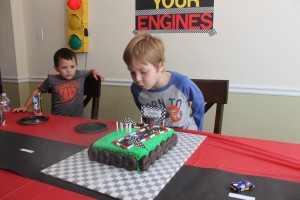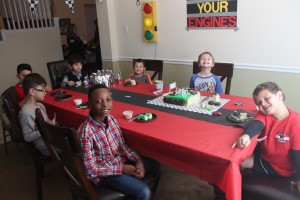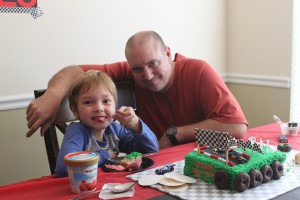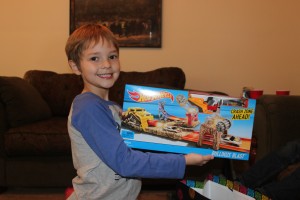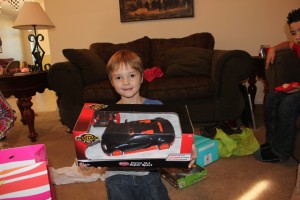 Ali had to leave a few minutes early, so I didn't get him in the group shot. And Javier doesn't like smiling for pictures, it seems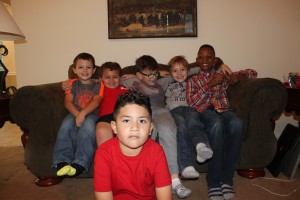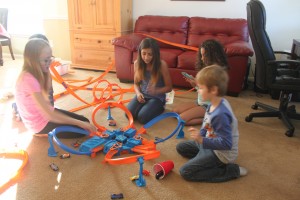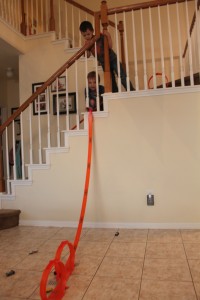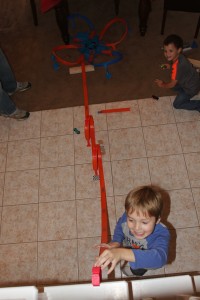 I forgot to get a picture of the whole dining room decorated before the party so I snapped a quick one before clean up.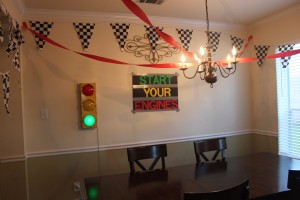 As the party was ending and guests were starting to leave, we got a special delivery at the door. Chris snuck it to the garage and put it together. It's a little big for him, but I think he likes it.