Well, almost. Officially on Thursday, but Clara had some friends over for her birthday this past weekend. She had an owl party, of course

I found a cute little pinecone snowy owl craft online for the girls to make, but  I sorely underestimated the amount of time it would take a group of giggly tweens to complete their owls.  Everyone chatted and snacked while they made their owls. Some chatted a bit much. Clara's looked a lot like a penguin by the time she was through with it.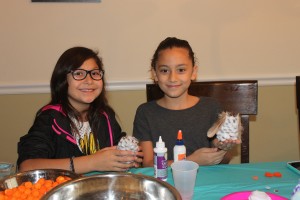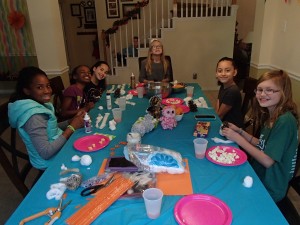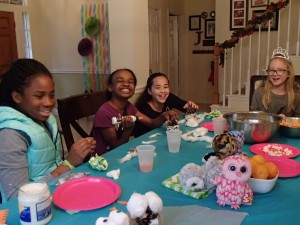 A couple of friends got there really late, so I had to rush them and the other slow pokes a bit. As they were starting to finish up, they played Beanboozled, the game where you spin and take a Jelly Belly jellybean and you don't know if you got the good one or the nasty tasting one until you bite into it. Most of the girls had played it before. Robert went first. He thought he had lime at first but then ate it up and said, "nope, it was lawn clippings." Later that night I noticed all the lime green ones were gone. Turns out Robert likes lawn clipping flavored jelly beans

They moved on to the photo booth and STILL there were a couple of girls who weren't done with their owls. I had Clara take individual pictures with each of her friends and she insisted on switching out props each time.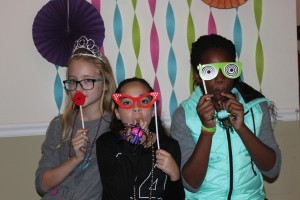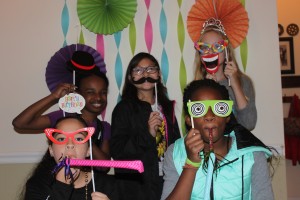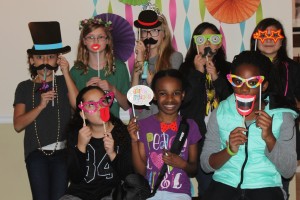 By this time there was less than 30 minutes left and we hadn't done cake or presents. Chris had taken Robert to get a late lunch so I was scrambling to clean the glue, pinecone droppings and feathers off the table before I could bring out the cake. I cut myself some slack and decided not to make her cake this year. I love making their cakes and there are some really cute owl ones out there, but I had such a busy week last week that I just couldn't add it to my to-do list. Instead, I took her to HEB and let her choose her cake. She chose chocolate with cookies and cream icing. And the girls got to build their own sundaes too.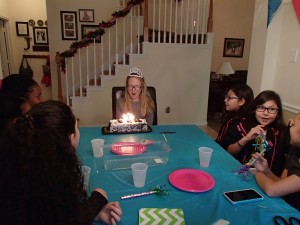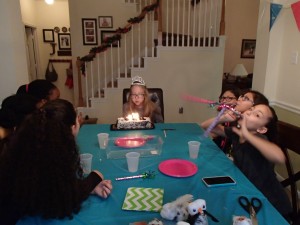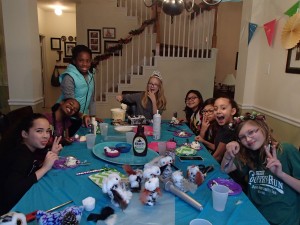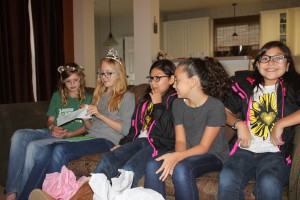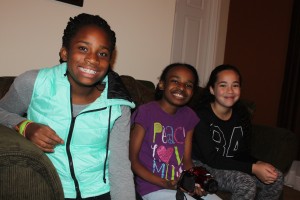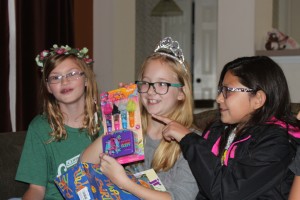 Clara had three church friends and three school friends plus Abby who is a year older at her party. All of the girls are so sweet and polite and are lovely friends. Junior high will be here before we know it, and I pray she continues to surround herself with kind, positive girls that can help each other stand strong rather than tear each other down.
I decided we needed to take a few pictures of us and our owl creations before I took all the decorations down.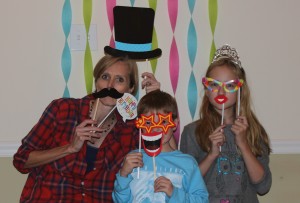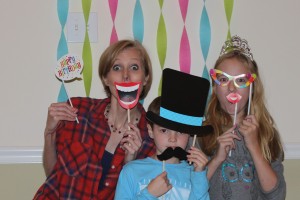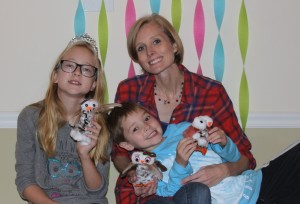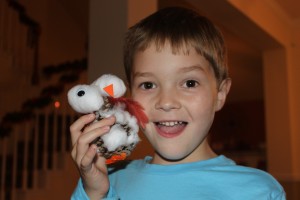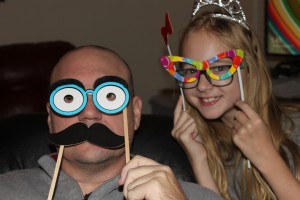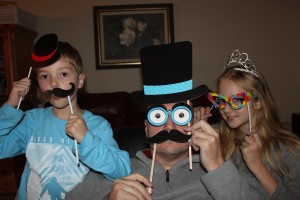 Two parties down, which means no party planning for me for another 2-3 years. Woohoo!