We just got back from our Christmas vacation out west. The kids got out of school on the 16th and we left the next day on a 12 day camping trip. Our first stop was  three nights at Garner State Park. It was gorgeous out when we got there mid-afternoon. Our campsite was near the old pavilion, so we went exploring around it. Although I grew up going to Garner every summer with my dad's side of the family, I don't ever remember checking out that area.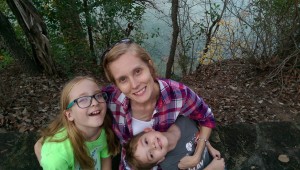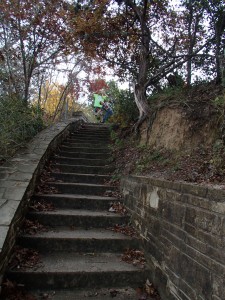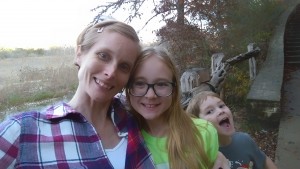 Then we walked down to check out the Frio. We didn't really think it through and it wasn't until we were looking through the kids' Junior Ranger booklet, but we shouldn't have been skipping all the rocks we did. Oopsie. I know you aren't supposed to remove things from a state park, but you aren't even supposed to move things that you find in nature. Makes sense. If everyone that visited threw as many rocks as we did that evening, the Frio would be dammed

Robert talked about our illegal rock skipping for several days thereafter.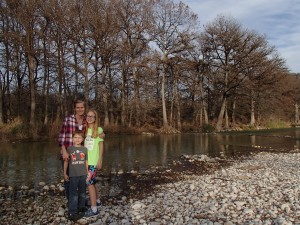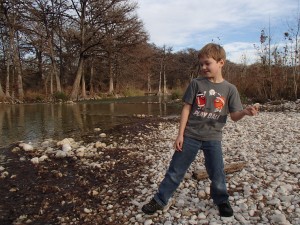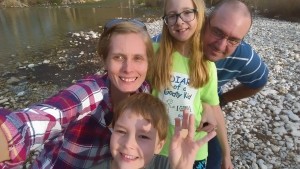 That night, the temperature dropped into the mid-20s, so we had no water until it got above freezing later in the day. We hung out in the camper and made ornaments for our little camping Christmas tree, played games and colored.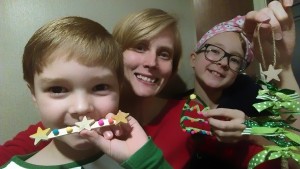 Yes, I brought my glue gun camping. Along with sequins, pompoms, pinecones, pipe cleaners and sticks.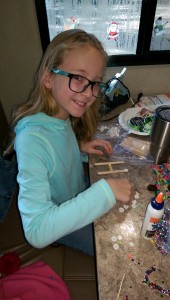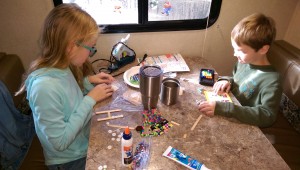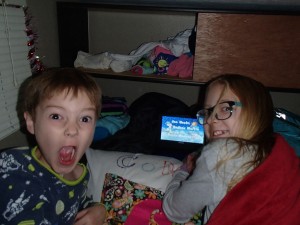 That afternoon we decided to try to find some letterboxes at a nearby cemetery in Leakey. Oh my goodness, we froze! It was so cold and it was crazy windy. We did find two of the three letterboxes we were looking for though. We then drove in to Uvalde to look for something to keep our hose from freezing but didn't have much luck. We grabbed a few more cold weather accessories for those of us who still a bit chilly.
The next day warmed up quite a bit by the afternoon and the wind had died down so we decided to go on a hike to see Crystal Cave. It may have been a bit more of a challenge that I was expecting. By the time we got to the trailhead, we were starting to warm up and discard our layers. I was carrying all of Robert's layers less that 15 minutes in to our hike.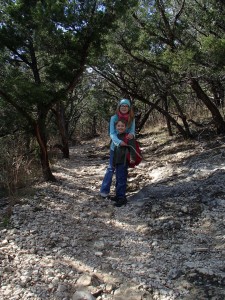 Another letterbox! Woohoo! Someone had placed a series of four boxes along this trail. We looked for the other two, along with another one without luck. But two out of four ain't bad.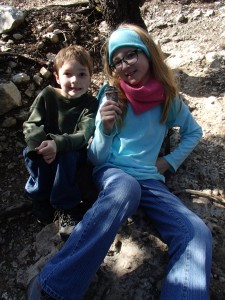 The trail was very rocky in parts. Robert was scared of falling off the edge in a few places so Clara was being quite helpful when he got nervous.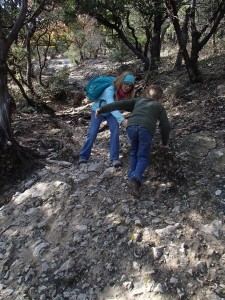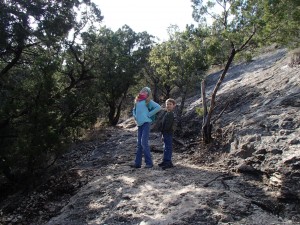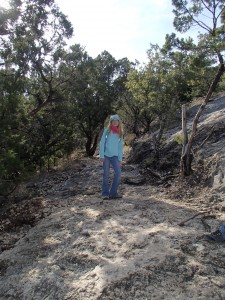 Crystal Cave was pretty neat. We always camped here in the summer and I'm not so sure I'd want to make this hike when it's 100 degrees out. I wasn't sure what to expect, but I figured it was probably more like "Crystal Hole in a Rock" When we got to the cave, Clara took one look and turned around

Not Robert though. He grabbed the head torch and went in all by himself. It was quite a way down and then it opened up into a big room.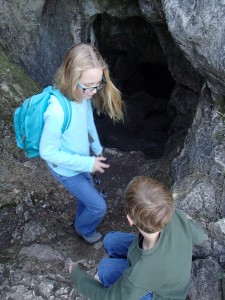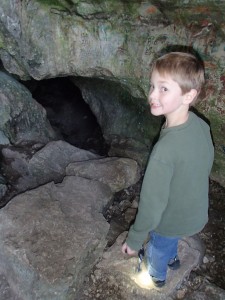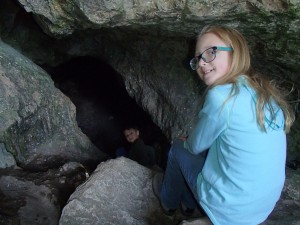 Once she saw the coast was clear, Clara bravely joined him in the darkness.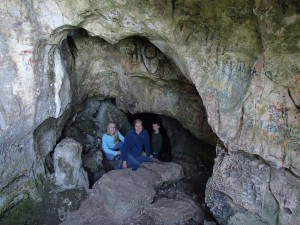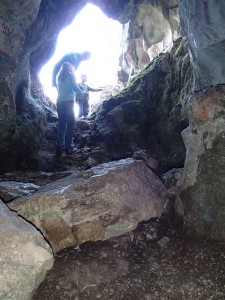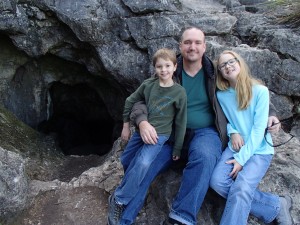 Once we got to the top, we were all a bit surprised at how high we had gone. I was pretty proud of everyone. We don't have elevation changes in Houston, so this was quite a workout.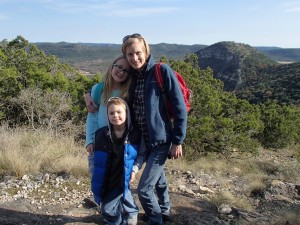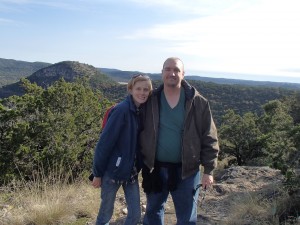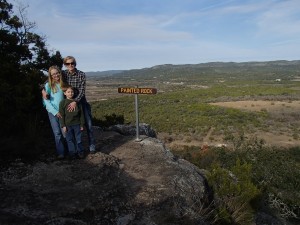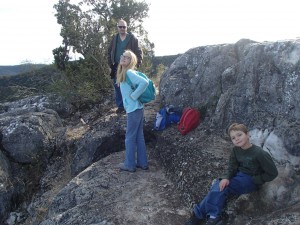 We found one last letterbox and had a rest on a boulder as we neared the end of our two hour hike.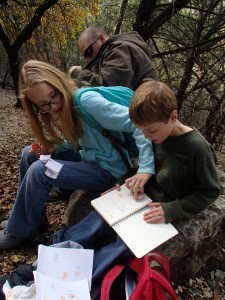 I really wanted to go for a hike at Lost Maples State Natural Area, but unfortunately that first freezing day put a damper on our plans. Oh well, we got in one great hike, found four letterboxes, did some illegal rock skipping and spent lots of time reading, watching Christmas movies and making crafts, so it wasn't a total bust.