Not long after our trip to Wimberley, the kids and I made our annual trip to Pecos at the end of June in 2017. I had to take a picture to send to Chris when I pulled into town or else he wouldn't have believed that I was stuck in a traffic jam! In Pecos! I sat at this light where Highway 285 crosses I-10 for probably 10-15 minutes. Two years later and the oilfield traffic is still just unreal.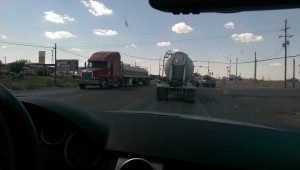 Of course we loaded up the kids and headed to the parade. I didn't have my sunglasses for some reason, so it looks like I couldn't even pry my eyes open in this picture. That sun was brutal and I'm a weenie without my sunglasses.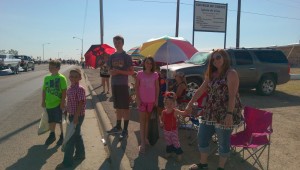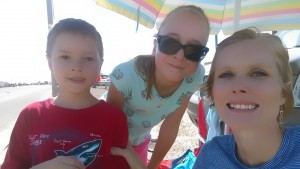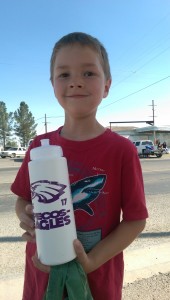 As always, Robert was none too happy about the sirens and horns blaring.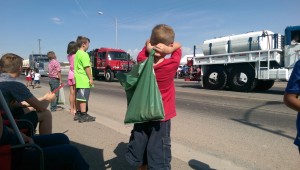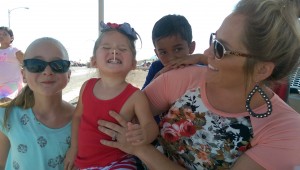 Tenley loves playing with the big girls. Or more accurately, bossing them around.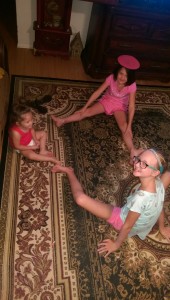 We had the rare treat of a good soaking thunderstorm while we were there. If I remember correctly, the storm knocked out power for a while, so we retreated outside.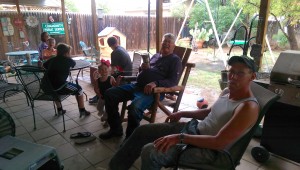 We went up to the rodeo arena one morning to watch Uncle Tim and his brother (or friend, don't remember which) compete in the team roping. As we were walking past the steer pen and avoiding stepping in piles of horse apples, I looked over and saw Robert covering his nose with his shirt. Ha! He cracks me up. Poor guy is not a country boy.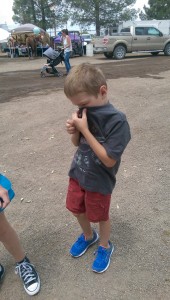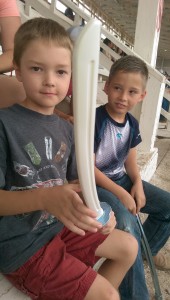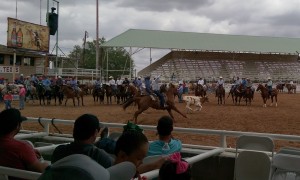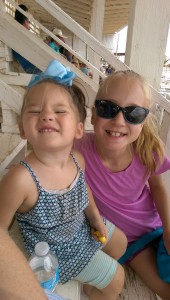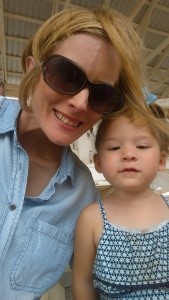 As always, we spent a lot of time invading Myrt and Joe's backyard to keep cool.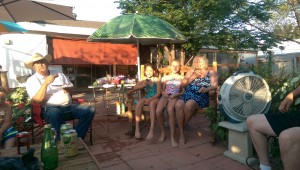 We went to see the new Pecos Bill statue outside of the museum one morning and then took a picture in front of the mural.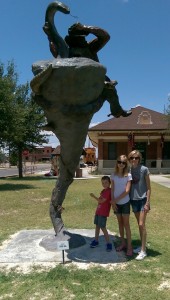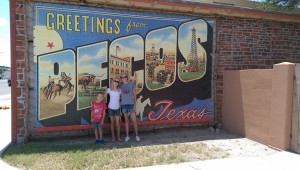 Ah, the good 'ol days. When Clara would smile and humor me for pictures and even looked like she might be having a bit of fun. Seems like such a long time ago.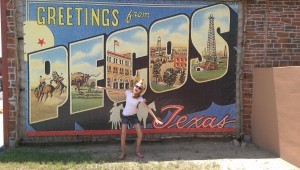 The Pecos Dairy Queen earned the city this big 'ol boot as well for selling the most Hunger-busters of any DQ in the country. My parents did their part.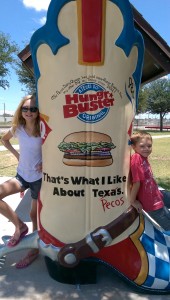 That evening we went by Donna's house to see her silkies and then out to the farm for a little while.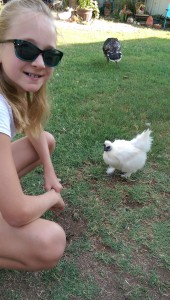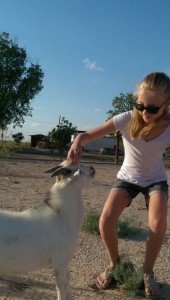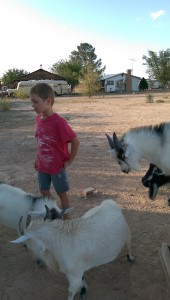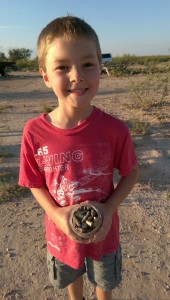 After playing with Mason's fiesty baby goats, he took the kids for a ride on his…. whatever this thing is– go cart, dune buggy? I don't know.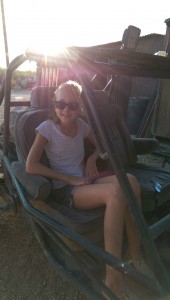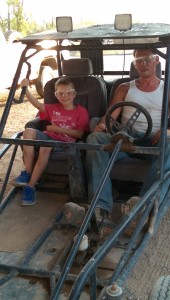 I forget what this bird's deal was. I think he would come up on to Mason's porch and eat the dog food. He was so tame that he'd actually sit up on Mason's shoulder.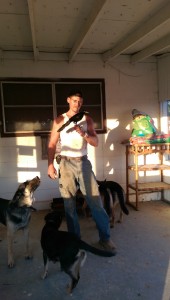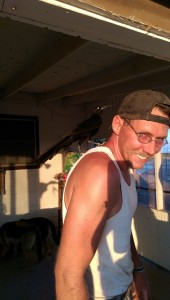 While the adults chatted, the kids were playing on Mason's zipline contraption he set up. In the picture, you can see the ladder up against a pole that the kids climb up and Robert on his way down. Mason's handle is just a big piece of old rusty iron bar. Right after this picture was taken, Robert had climbed to the top of the ladder when Clara threw the iron handle up to him but he didn't see it coming. I thought we were going to be making a run to the ER for stitches, but thankfully it missed his eye and stopped bleeding pretty quickly. He had a decent black eye the next day and still has a scar.