As for the rest of the summer, here it is. And as always if I didn't take a picture, I probably do not have a recollection of it.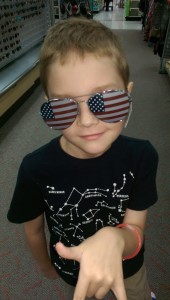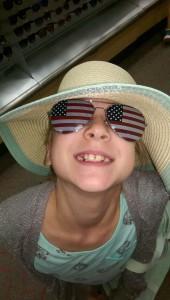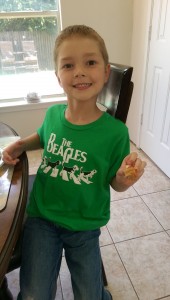 Just a rat, going for a little swim. Don't mind him.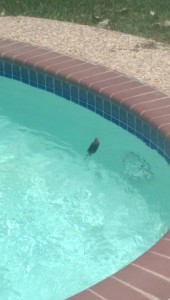 Clara was so excited to get prescription sunglasses at the beginning of the summer. Turns out taking off her regular glasses to put on sunglasses is a massive chore, so she's hardly worn them. Grrrr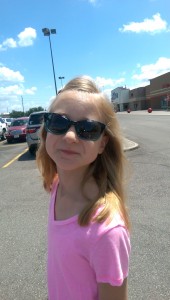 We went to Tutti Frutti for some frozen yogurt on Father's Day this year.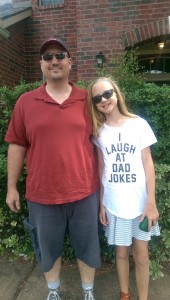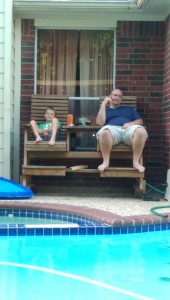 And to Vance and Jenna's house for the 4th of July. This was the only picture I took all day. Vance and Chris had been traveling together quite a bit that year. They had already spent a couple of weeks each in Rome and Rio and would be leaving for Rio again in August and Rome in September. Jenna and I would be traveling together in September to join them in Rome.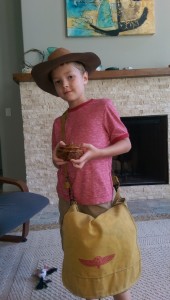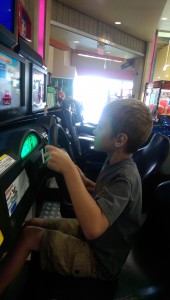 This is one worn out, but content girl when we picked her up from her first year at Bandina Church Camp. She absolutely loved it and went last year and we'll be picking her up later today from her third year.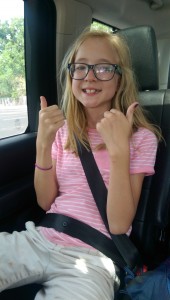 During the week Clara was gone to Bandina, Robert went to Grandma and Grandpa's for a few days. He went to the splash pad, did some painting, played games and Grandma took him on a little one night road trip to Glen Rose to the Fossil Rim Safari and to see The Emoji Movie. And the only reason I know all of this is because Grandma is not a slacker like myself, so I was able to swipe these pictures from her blog. I need to be more like Grandma.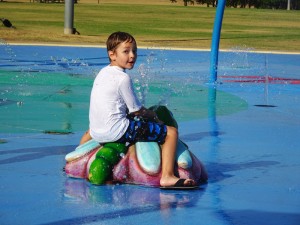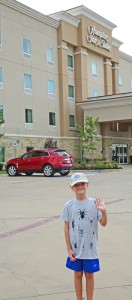 At the beginning of August, we got Clara all set up for her orchestra class. Nanny had given Clara her violin several years before she died, so I took it in to the orchestra teacher and a shop to make sure it was suitable for her to play and they didn't see any problems. So we got her a new bow, case and music stand and she couldn't wait to get started.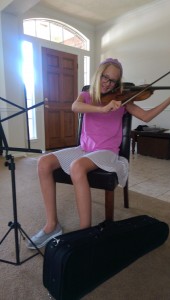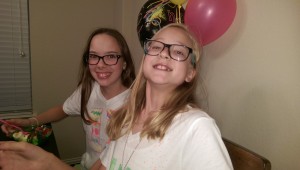 The zoo had a special exhibit of lego animal sculptures so you know we couldn't miss that. We found the elusive dodo bird and this chameleon was my favorite.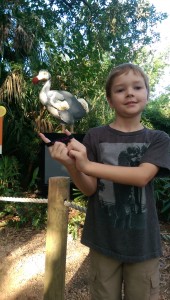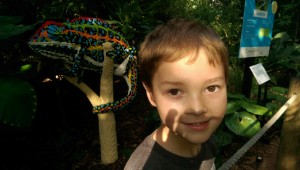 Robert's new back to school haircut. He always looks so handsome when he leaves the salon, but when it's up to him, he hates putting any kind of product in it (or even brushing it for that matter).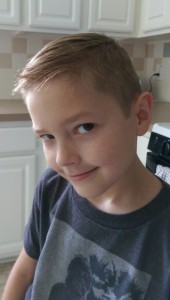 I took the kids on one final hurrah at the indoor trampoline place before hitting the books. If I remember correctly, Chris was gone to Rio during this time and got to miss all of the fun back to school stuff. I think he got back right after they started school.