All good things must come to an end and before we knew it, it was time for back to school. Here is Robert at Meet the Teacher with his 2nd grade teacher, Mrs. Teague. We LOVE Mrs. Teague. He was so excited when he found out he was going to be in her class because everyone knows and loves Mrs. Teague. She just exudes joy as she walks through the halls. He didn't even want to talk about going back to school until finding out he was going to be in her class and then he couldn't wait to start. She's that awesome.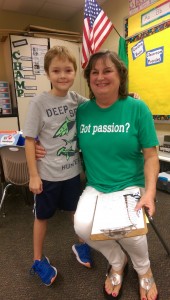 Clara came up to the school with me a couple of days when I was doing PTA back to school stuff. She was a big help to Mrs. Teague and I kept having to go find her because other teachers were stealing her to help out in their classrooms. She loved it!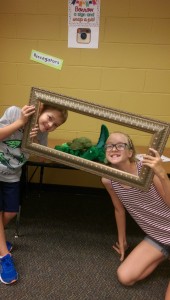 She got to get her schedule a few days before school started and then walk around the school to meet all of her teachers and find her classrooms. She was so excited to finally be starting junior high.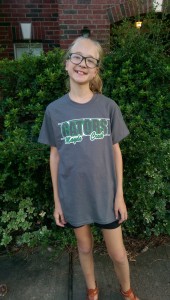 First day of school! First day in two different schools and start times. The junior high started at 7:35 this year and the elementary at 8:20, so she loved getting home an hour before Robert every afternoon.