I had a lovely birthday today. Clara and I surprised Daddy at work and we went to an awesome chinese restaurant that has half price lunches. The two of us get out with tip for $10.00! The weather was absolutely beautiful, so we went to Market Street in The Woodlands. Clara played in the fountain for the first time and she loved it.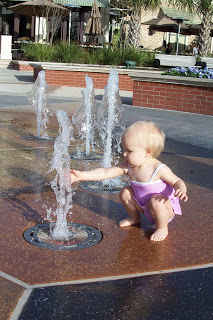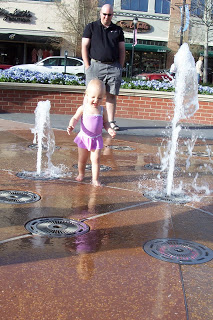 Then we blew kisses to this nice lady who was just minding her own business reading and then we walked up to her and asked her to pick us up. And she did! Score!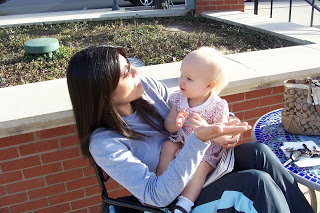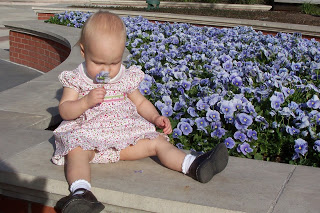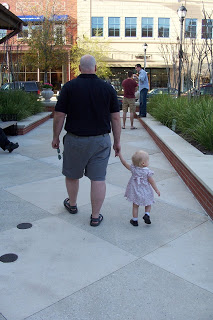 And then we had some yummy ice cream!
And then we went home and put our dress on our head.