Clara had a fun-filled birthday celebration this year that spanned several days. Since we weren't doing big parties this year, I suggested a sleepover with Leah followed by lunch at the American Girl bistro. She was all for that plan. She hadn't had Leah spend the night since the first sleepover three years ago and has been wanting another one ever since. Since Leah is homeschooled, I was able to pick her up around noon on Friday so she got to come up to school to pick Clara up. They were giddy with excitement and ready to get the party started.
Clara received a horse from Leah, and Leah brought her horse, so we decided to let Clara open her gift from us early, a Jeep for her dolls.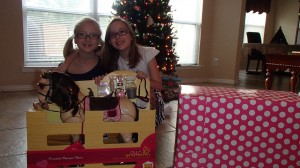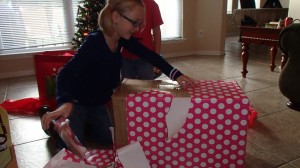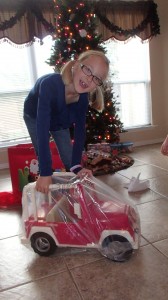 They did a little horseback riding for a while and then they got started on scrapbooks. I got them matching books and printed out two sets of 50 pictures of the two of them together. The earliest picture was of an 18 month old Leah holding 2 month old Clara on the couch. So cute. I decided to give them space to do it how they wanted because I tend to take over when I "help". A couple of hours in I realized I should have given a little more direction. Ahem. They painstakingly cropped their siblings out of some pictures, and cropped out everything but their heads in Halloween pictures. Clara even cropped out the kites in a picture of them running with kites behind them. Now there's just arms raised in the air with strings to nowhere

Oh well. They're not exactly as I had envisioned, but they did have fun and it was cute to listen in on them reminiscing over the years and talking about how cute they were. And they'll get to laugh about their crafting abilities here in a few years.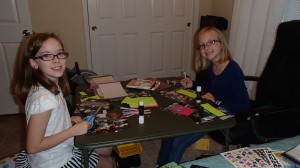 They had pizza and made some little bitty, teeny-tiny Easy Bake oven treats before watching a Christmas movie in Clara's bed on the portable dvd player.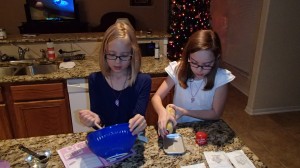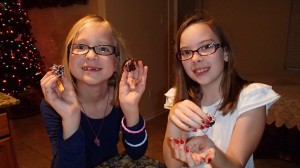 I saw this the next day and died laughing. I was telling Chris about later and it turns out, he put it there while she was sleeping so she would wake up with it on her pillow. Ha!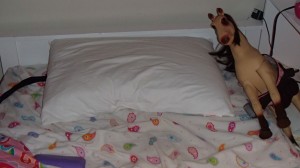 We took the girls for some cinnamon rolls and hot cocoa at Panera Bread Saturday morning and then the girls and their dolls got all gussied up and we headed to American Girl for lunch. We invited Becky and Kate to join us.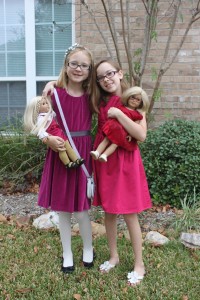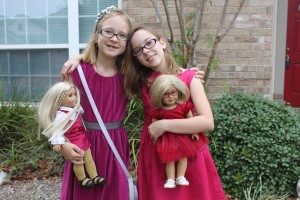 Buckle up for safety, Julie and Kit.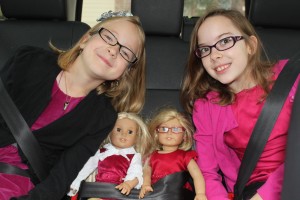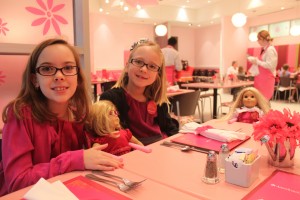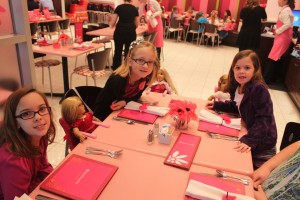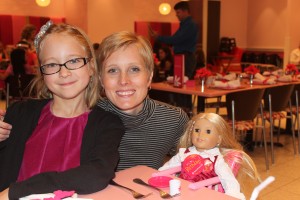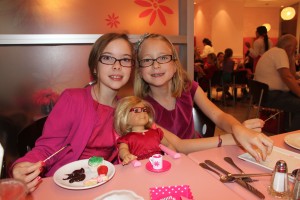 There were a bunch of large parties and they were hosting a Nutcracker ice-skating thing that took away staff, so we didn't have the best service, but it wasn't too terrible. The girls were just getting really antsy waiting to look through the store. When we finally got done, each girl got to pick out one small thing. Well two for Clara, because Julie "needed" glasses so she would look just like Clara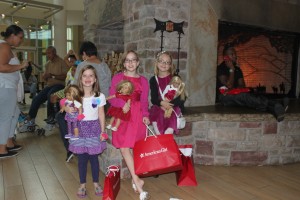 Sad faces as we got back to the cars and it was time to say goodbye.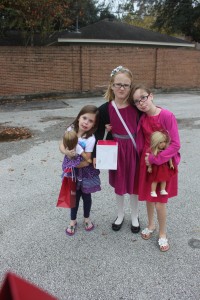 Clara had a wonderful day and it was a great start to her birthday extravaganza.