Robert was still having occasional coughing fits all weekend, so we layed low instead of enjoying the Christmas festivities. With everything going around right now, I didn't want to get the stink eye from people wondering why I would expose everyone to our germs. I was a little bummed that we didn't go to  a single "Christmas-y" event this month. No parties, no church event, no program, no sitting on Santa's lap, nothing.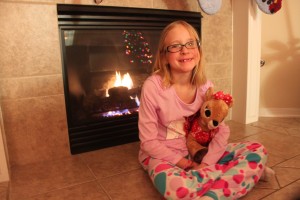 We did venture out to church on Sunday morning. We decided to skip class though because of Robert's lingering cough.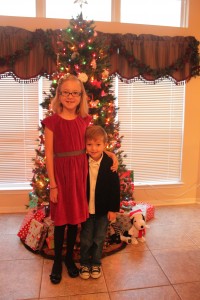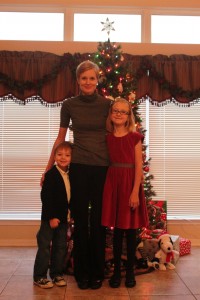 We watched Christmas movies most nights and finished up Christmas shopping and wrapping.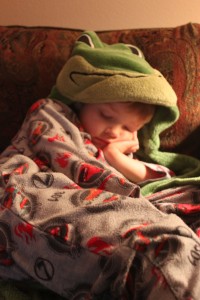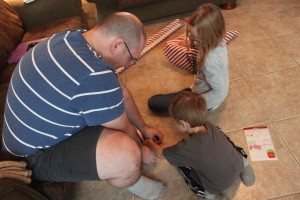 Chris even joined in our Christmas coloring sessions.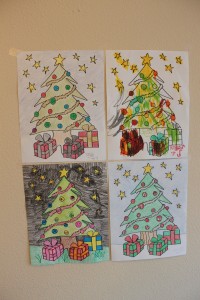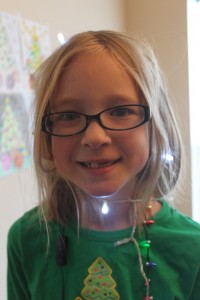 I managed to cook a whole Christmas dinner on Christmas Eve. I had to take a picture to prove that I'm capable of such a feat

It wasn't a huge spread, but I made several things that I thought the kids would enjoy. I made a pork loin over mashed potatoes, mac and cheese, ambrosia salad, green bean casserole and rolls.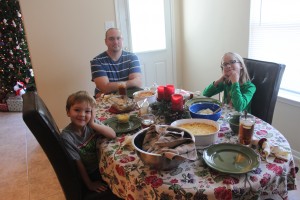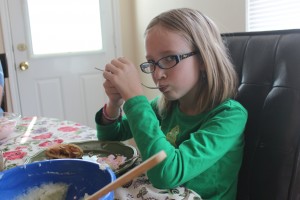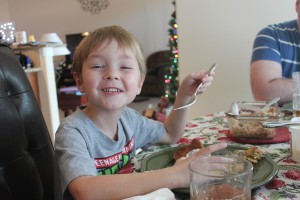 We just snacked on popcorn while we watched movies and had leftovers for dinner. Our Christmas dessert was little cherry turnovers that we enjoyed while the kids decorated a gingerbread house.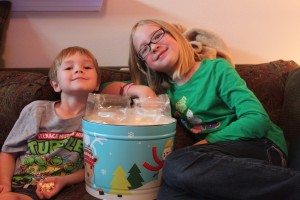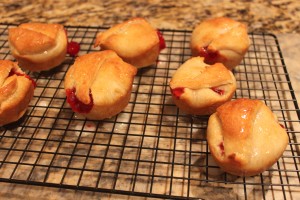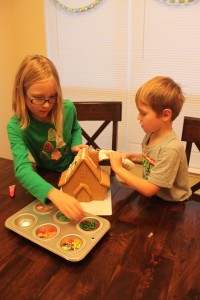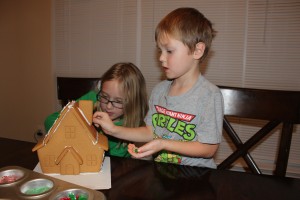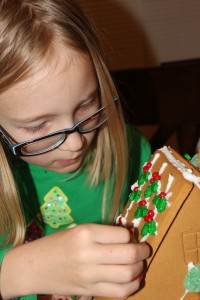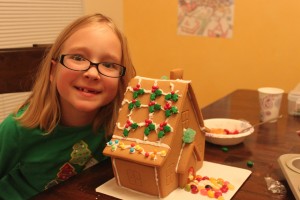 And here are the ornaments I got this year. I'm not sure how we didn't already have a Lightening McQueen on the tree, but when I saw him, there was no question he would be perfect for a certain car lover in the family.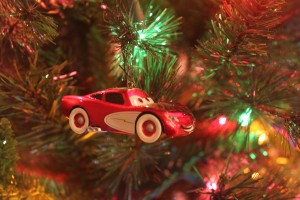 I really wanted to find one with glasses for Clara but couldn't find anything in the stores. With a little help from Google, I found this personalized one.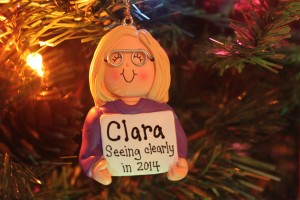 I went ahead and ordered this one from the same place. I figured a smore's-making family was a good fit for us.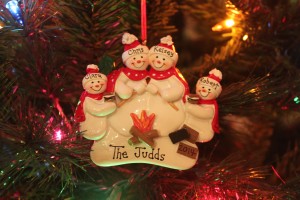 We brought home ice-skating Mickey and Minnie from Disneyland.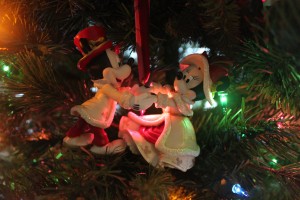 I came across this cute snowflake art idea online a few days ago and it actually looked do-able for me so I grabbed the supplies and got to work. I love how it turned out. and it was super easy.