The weekend following the flood, a mere 48 hours after Chris was diagnosed with strep, we left to go camping. The Couringtons and Chris' co-worker Andy and his wife Jenny joined us. The water was chilly, but that didn't stop the kids from venturing into the lake. It did take them quite some time to fully submerge themselves though.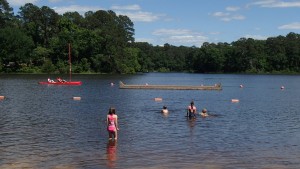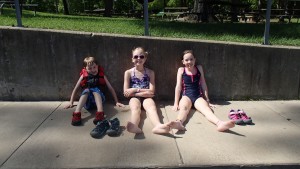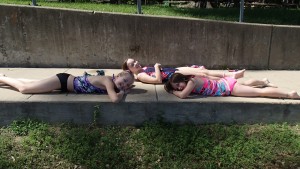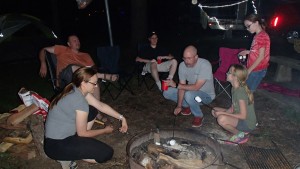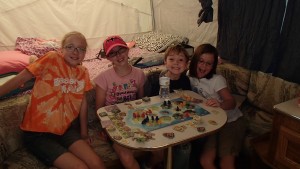 The kids took turns going out on the kayak. Chris and Robert were the only ones to spot a gator while on one of their excursions.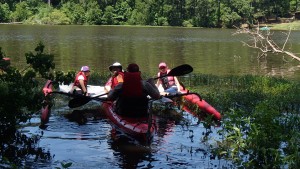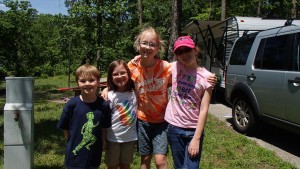 I wanted to try and recreate this picture from 2012, but got them out of order. Weren't they so cute? This is one of my favorite camping pics ever.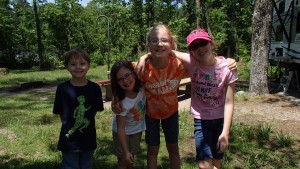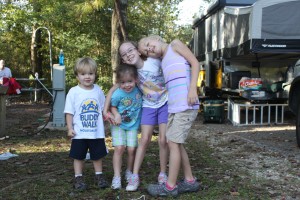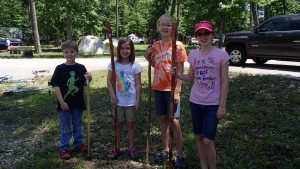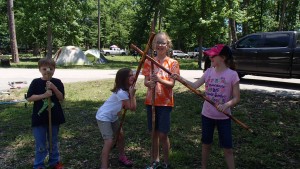 Kate didn't want to sit in the sun to eat her lunch, so she found a comfy spot in the shade.