Clara had an extra special day when she woke up to snow on her birthday! In wasn't much, but we take what we can get in Houston. Everyone was out before sunrise to play in it. Even neighbors without kids were outside building snowmen. I'm pretty sure this was Robert's first time to play in the snow. Chris was working a race this weekend, so he missed out on all of the fun.

We weren't the only ones giddy with excitement. Facebook was filled with pictures of people out playing in the snow at 6:00 a.m.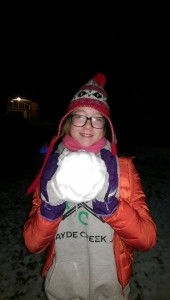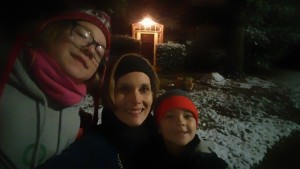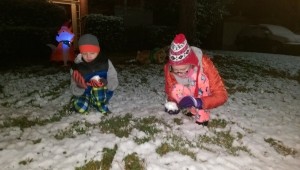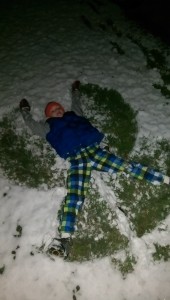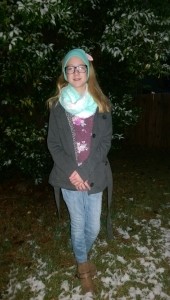 Clara had to get ready for school, but since Robert started school an hour later, he got to stay out and play for longer. If you look closely in this next picture, you can see the snowman across the street built by the empty-nesters that live there.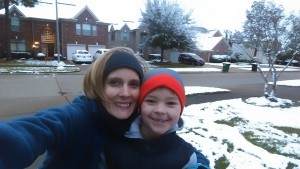 Robert and I found Chris' corn cob pipe and a carrot to make this genuine snowman.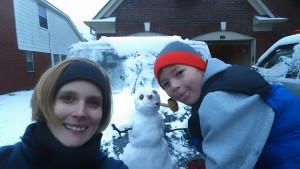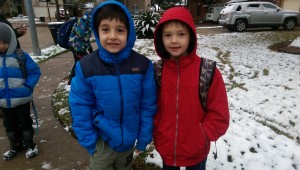 This isn't a sight we see ever day in Houston.