We enjoyed staying in Wimberley for our family reunion for a second year in a row.  John and Kelsey were our gracious hosts again and we thoroughly enjoyed our few days at U Camp playing in the Blanco River. Unfortunately, this would be our final year at this location as John switched jobs later in 2017 and is no longer the caretaker at the camp. We've missed going there, but are thankful for some great memories from the two years we got to go.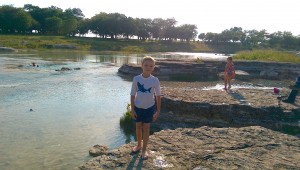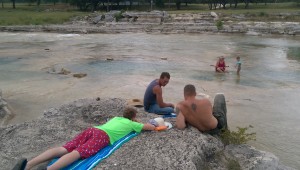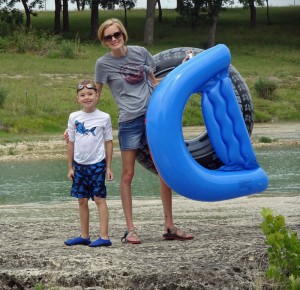 Dan and Linda drove down from Temple to join us for the day again. I swiped a few of these pics from Linda's blog. She takes so much better pictures than me.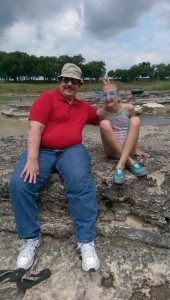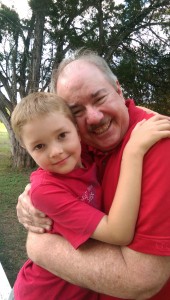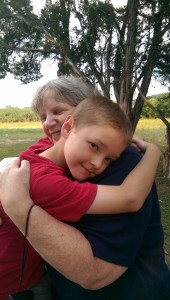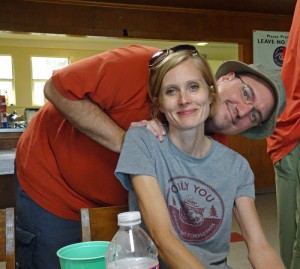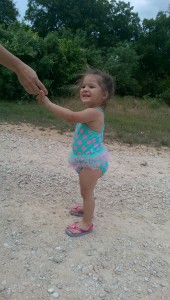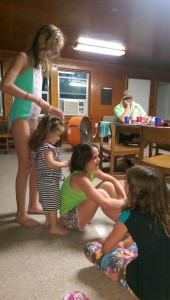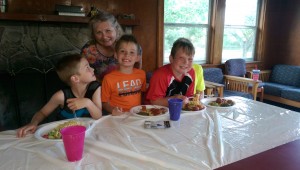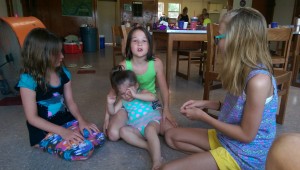 This year we decided to try out the big swing on the ropes course after doing the zipline the year before. It was a lot of fun and everyone that tried it seemed to enjoyed it. After being hoisted up high in the air, you had to pull your own rope, allowing you to fall forward. Some of us had a really hard time convincing ourselves to pull that rope. I don't remember a whole lot about the trip, but the one thing I do remember is Tanya being especially afraid once she got up high in the air. Chris was recording her in slow motion and we were in stitches watching the video on a big screen when we got back to the bunkhouse. We kept telling her to let go of the rope and she was nervously laughing while shaking her head and saying "NOOOOOOOOO!" but in a long, drawn out, deep slow motion voice. It went on for what seemed like for-ever! And then finally there came a long "AAAAAAHHHHHHHH!" when she finally let go. I just remember my sides hurt from laughing so hard. Hmmm, I wonder what happened to that video.