Another tooth down!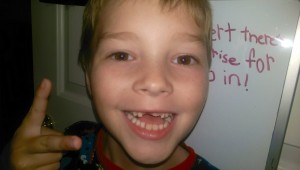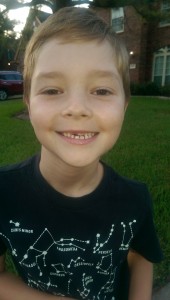 Robert worked a race with Chris one weekend and he bought an mp3 player and headphones with the money Chris gave him for working. He's worked several weekends over the last couple of years and drivers and workers alike are impressed with how hard of a worker he is. He's got lots of friends now at the race track.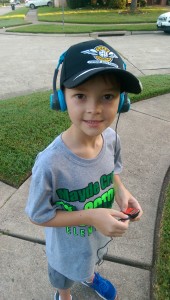 The girls helped Wendy-Ann make a traditional South African dish for dinner one night.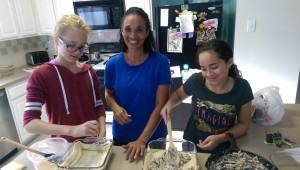 Clara's first orchestra concert was right before Halloween. It was very casual and took place on the stage in the cafeteria. They did so great after only having started learning their instruments two months earlier. I decided then and there that I loved her director, Mr. T. The first year orchestra only plucked their selections. No bows allowed.

I was thoroughly impressed with the 7th and 8th grade orchestras. Mr. T does a phenomenal job with all of his students.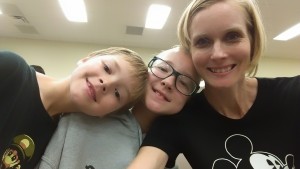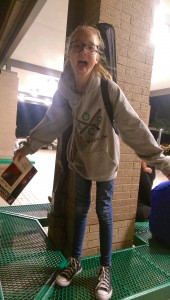 The kids had lots of fun together during their stay….. most of the time. They played legos, swam and came up with lots of fun things to pass the time. They even fashioned their own Clue game. There were moments when they needed a break from each other, but thankfully they were few and far between.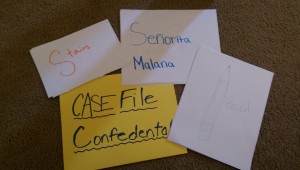 We made hot cocoa and lit a fire on the first "cold" day of the year.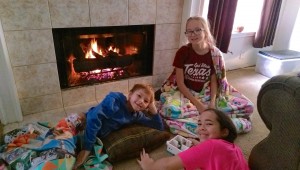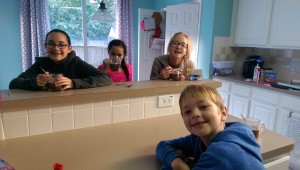 Robert attended his first Formula 1 race in Austin the weekend of the 22nd.