Wednesday morning was the rodeo parade. Myrt Myrt wanted to drive their UTV in the parade with the kids so Bia rode along with Clara and Brody. I didn't know how Robert would do because of the sirens, plus I figured he'd be hot, tired, hungry, need to go to the restroom, etc, etc, etc, so I thought he'd prefer to sit on the sidelines. He wasn't completely on board, but when I reminded him he would get candy if he watched, he was convinced. It's been a few years since his last parade.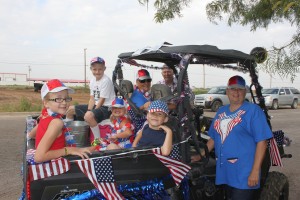 As I thought, when we went to find a place to park and then waited for a while for the parade to get started, Robert wasn't too keen on the idea of sitting through a parade anymore. When the sirens started, he was pretty much done and wouldn't even smile for pictures. Sweet Cooper is always smiles.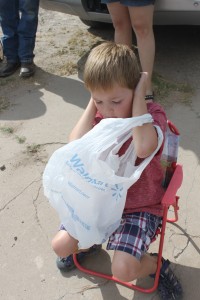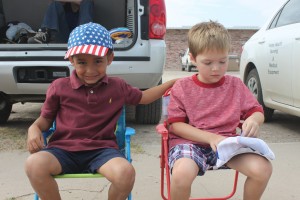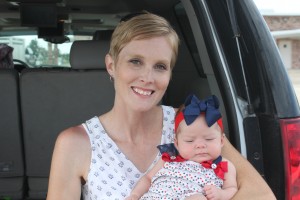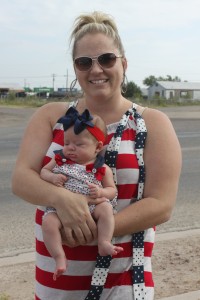 He perked up after the law enforcement sirens at the beginning of the parade passed by and the candy started flowing freely.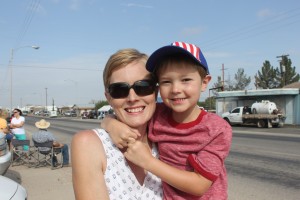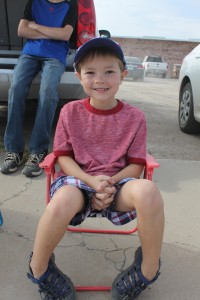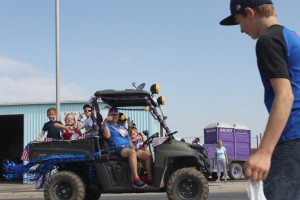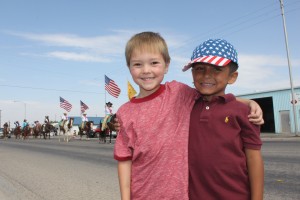 We just hung out at the house after the parade.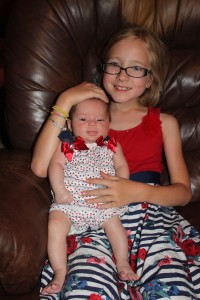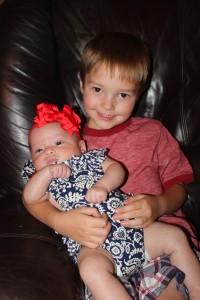 That night, we all went to the rodeo together. It started pouring right before the rodeo and was still coming down when we got there. It was such a mess, muddy puddles everywhere and the three of us were in sandals. I know, I know, it's our own fault, but we don't own any boots. Here's Clara and Mini-Myrt

I think Taren looks just like Myrt Myrt.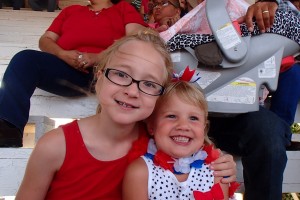 The kids enjoyed themselves. Mostly. After the rain, Clara was complaining about being cold. In Pecos. In June. Didn't think that was possible. Of course when she saw Brody with a snow cone, she forgot all about how cold she was and insisted on the summery treat. Tenley slept through the whole thing. Brody got a bloody nose and blood all over his shirt during the boot scramble. Clayton was having asthma problems and just wanted to leave. Taren kept getting in trouble for not listening because she wanted to dance in the walkway and people were tripping over her. And Robert kept asking when it would be over. Gone are the days of my youth when going to the rodeo meant walking from one side of the arena to the other, eating snacks from the concession stands along the way

It was a late night and the rodeo didn't finish up until close to 11:00.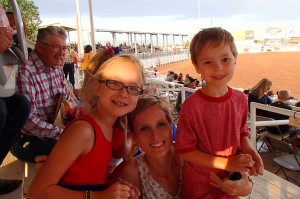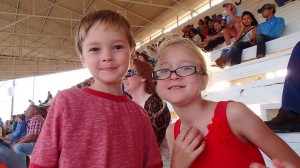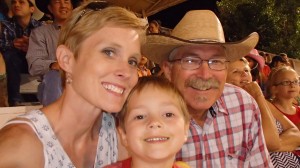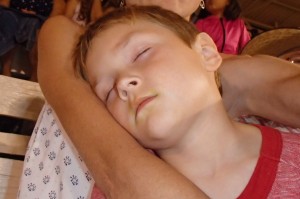 Laundry and packing were on the agenda for Thursday. We managed to squeeze in one more swim over at Myrt's. Boots with swimsuit just crack me up for some reason.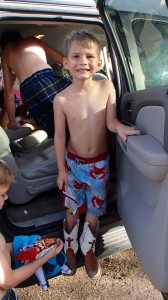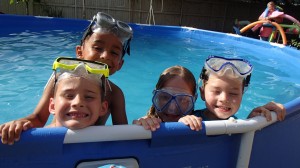 We had lots of fun with family and can't wait to see everyone in a few weeks for camping. And Bia and Myrt Myrt's annual visit is coming soon too! The summer is just flying by.