Clara's in double digits! Somehow I blinked and ten years have passed. This year Clara chose to have her birthday dinner at Rainforest Cafe again. Grandma and Grandpa arrived while they was at school and we got the show on the road with opening gifts as soon as the kids got home. Chris had to leave on a late flight to Corpus for an overnight trip for work so we had to do our celebrating early.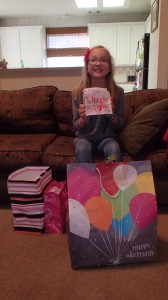 Clara has gained an affinity for owls as of late, so this huge owl Beanie Boo from G&G was a the tip top of her Christmas/Birthday list. My kids have one combined master wishlist

The turquoise watch she's sporting in these pictures was her gift from us. Plus the owl shirt she's wearing and some owl pjs. It's the year of the owl around here.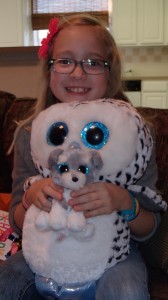 She chose to ride these mechanical ride on animals at the mall for her birthday. Chris gave me a really hard time for not riding one

I was perfectly happy riding with someone but did not want to ride solo. Chris on the other hand, proudly strutted through the entire mall, caring not what other, rational adults thought. I tried to ride with Robert for a while, but I slowed him down, so he kept reaching back hitting me, instructing me to get off whatever the heck it was he was riding. Koala maybe?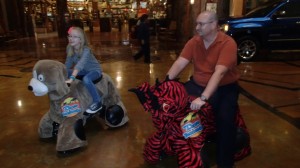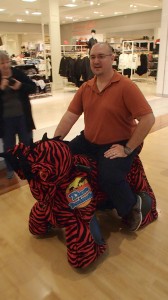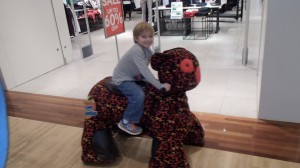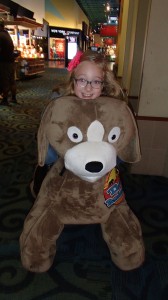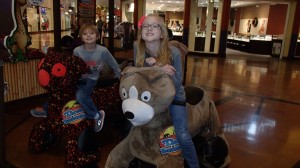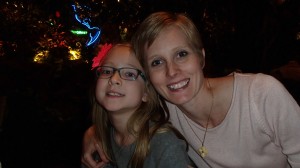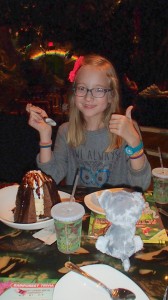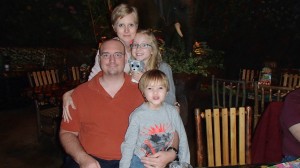 Chris took some flowers and a balloon to the restaurant before we arrived. A long time ago, he bought Clara flowers from the grocery store (which was very much appreciated). Unfortunately, when we went to put them in water, all the stems were completely covered in mold and we had to throw them out. This made for a very sad girl. Chris told her he would get her some more and then just forgot. And kept forgetting. Occasionally I'd hear her reminisce about the moldy flowers that her daddy gave her and that alas, someday he would get her some un-moldy ones. So finally that day came and she received her mold-free flowers.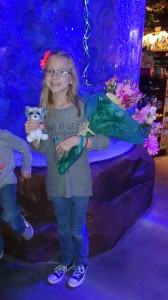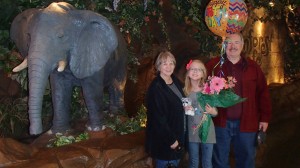 Clara got these cute corgi pjs from Bia and Pawpaw.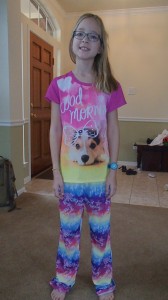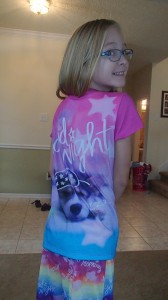 One last surprise for Clara was the shelves I mounted above her window to display her Beanie Boos. The top of her blinds had a seam of ugly, yellowed glue that wouldn't come off and since I don't want dusty curtains right by where she's sleeping, I just added a strip of owl duct tape to the top of her blinds. I'm thinking the shelves need a coat of bright paint to liven them up a bit.