Because our camper was occupied, we weren't able to take our Thanksgiving camping trip like we usually do. We went to Temple instead. Robert's birthday was on Thanksgiving this year. He hates that his birthday falls around Thanksgiving, but being on the actual day is a real bummer. I went easy on myself this year and decided to do cupcakes with store bought tubes of icing. He wanted Ninjago cupcakes and they didn't turn out half bad if I must say so myself.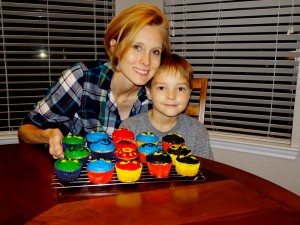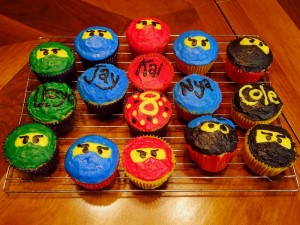 We paused the Macy's Thanksgiving Day Parade long enough for him to open his gifts. He got several Ninjago lego sets and a Beast Quest boxed set of books. He was obsessed with these books for about a year. There are probably 150 in the series and I'm pretty sure he read and re-read over half of them. For months we scoured the library and used book store shelves on our own quest to find every last book. This series is what really sparked a love of reading in him.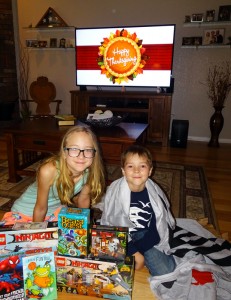 We bought this cute little mini pinata for him for a special touch on his birthday. He'd never had a pinata before.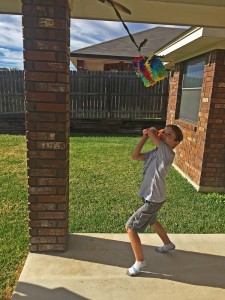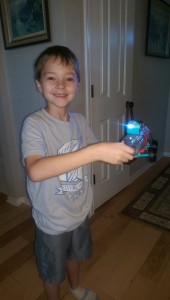 I ended up not feeling well that afternoon, so Chris was a good daddy and took the kids to the arcade while the rest of us took it easy. We played several games of Ticket to Ride that week and just hung out.